After I did some preliminary design work, it became clear that this portion of the house would have to be removed to make room for a new, larger, addition. Plus it was in sad shape.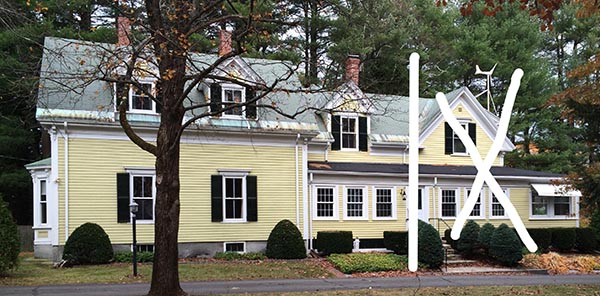 As you can see from the photo below we tore everything out of the house, including these two chimneys.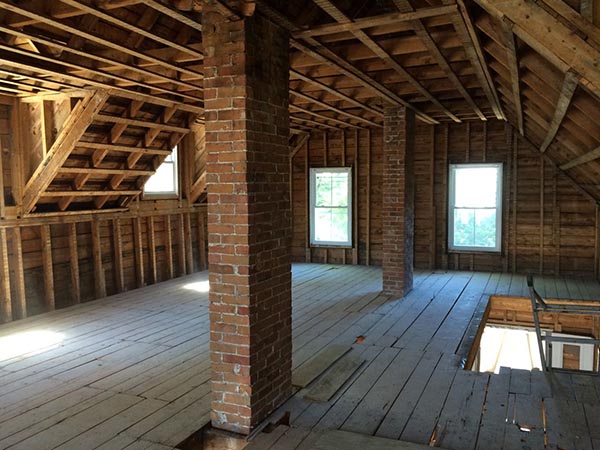 Cadd elevation of same side of house.

This is the elevation around the far right end. This end of the house faces the ocean. As you can see the final cadd design was very close to what I had sketched.