Here's a nice series of images showing the beginning of the project to finished photos taken by Peter Urbanski.
The site was challenging as it was up on a slope covered with exposed ledge. I wanted to take advantage of the ledge outcropping so that you can walk out the breakfast nook door, onto a small deck, then onto a patio that extends out to the ledge overlook with view toward the ocean.
The process always begins with studying the site, solar orientation and views. This directly influences the plan layout and is thought about during the all the sketches created.
Below is one of many sketches created for the first floor plan. While I'm sketching these floor plans I am also thinking of what is going on on the second floor and also what the building volume is like. I typically have a vision of what I want the exterior to look like, so I', always thinking about that I work on the plans.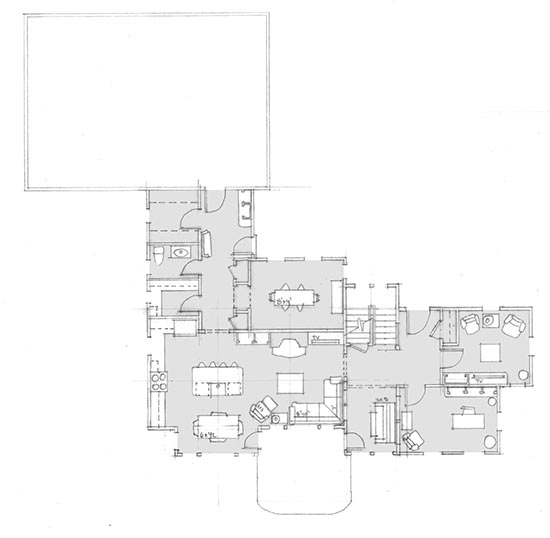 Here's the second floor plan (the large white rectangle is the garage).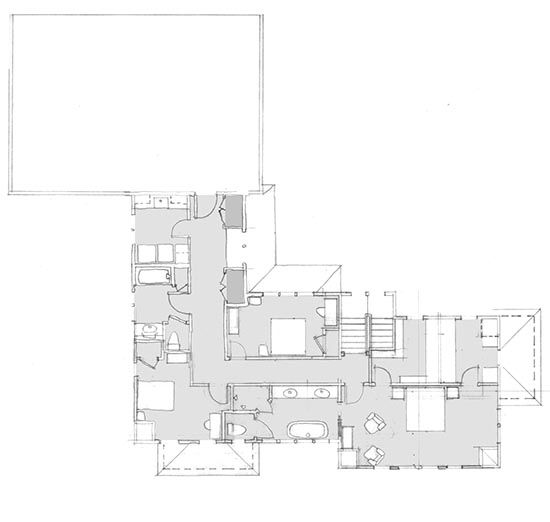 Once the floor plans begin to settle down, I start taking a look at the exterior and sketch out some initial thoughts and coordinate it with the plans. I begin to study window and door patterns and locations as well as siding textures and some detailing.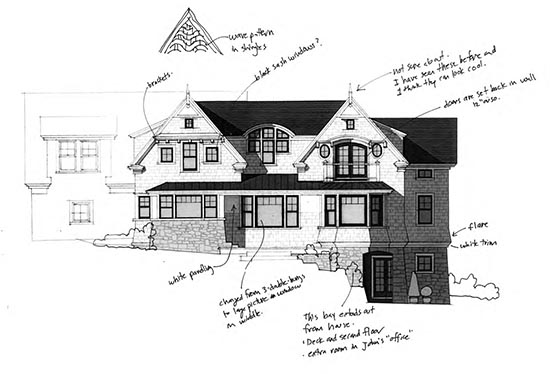 I work my way around all four sides of the house. With this particular site, I also had to include the grade changes of the sloped site.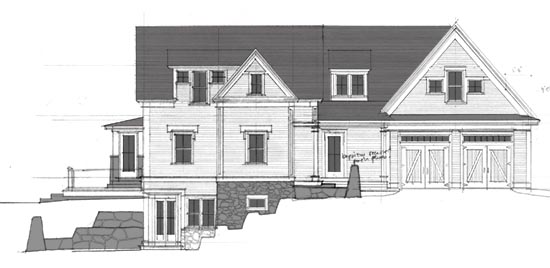 A quick study elevation to see if colored siding would be appropriate, which it is not.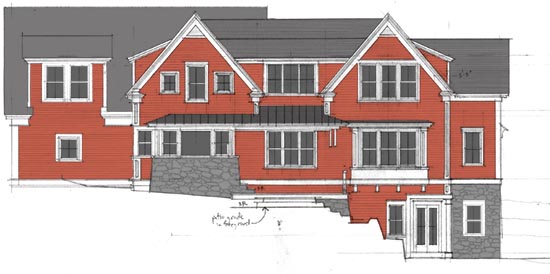 Here's a refined sketch of oceanside elevation with daylight door.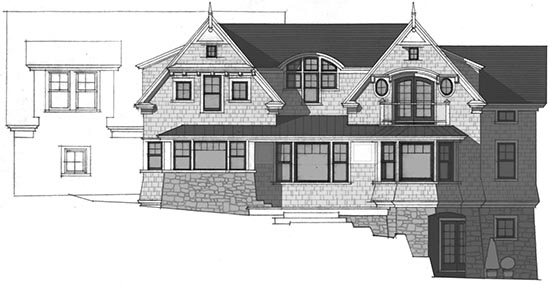 Notice the change in the daylight corner. I would loved to have had the sloped stone with recessed door as shown in sketch above, but it would have added a lot of cost.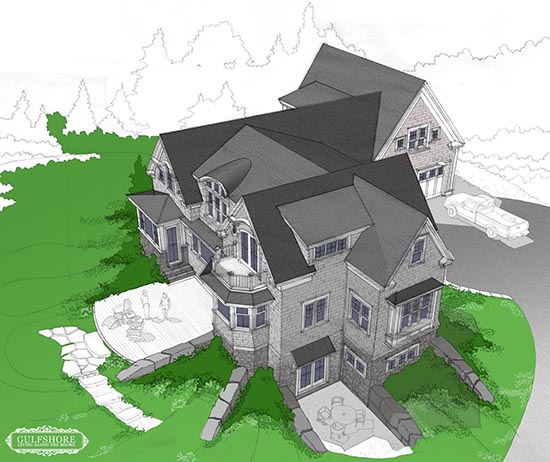 Once the schematic design is finalized, I begin putting the plans and elevation into cadd along with the development of foundation and framing plans.