Renderings
Here's are some sketches that I did for an article in Portland Magazine. This is a great shingle style house in Falmouth on Highland Lake. The house sits right on the water's edge on a small peninsula with more than 180-degree views of the water. The house is in need of renovation which should include; kitchen, heating system, entry, siding and repairs to porch. The article was used in order to help the realtor and owner sell the house, by showing what could be done to make it better.
The second floor had been added onto and pulled forward toward driveway and totally ruined the proportions of the house. I understand why the previous owners did it, as it gave them two new bedrooms. It was just a poor design. The landscaping here could be so much better and really heighten the experience of this great site.
Here's the sketch I produced for the article. New entry into house with a porch roof that helps "step" the building structure down, making the second floor addition more scale appropriate.
The interior is in rough shape. The heating system consists of a monitor heater, woodstove and electric baseboard. Ceiling is stapled-on acoustical tiles.
I would love to see all new windows and doors, new ceiling and stone fireplace.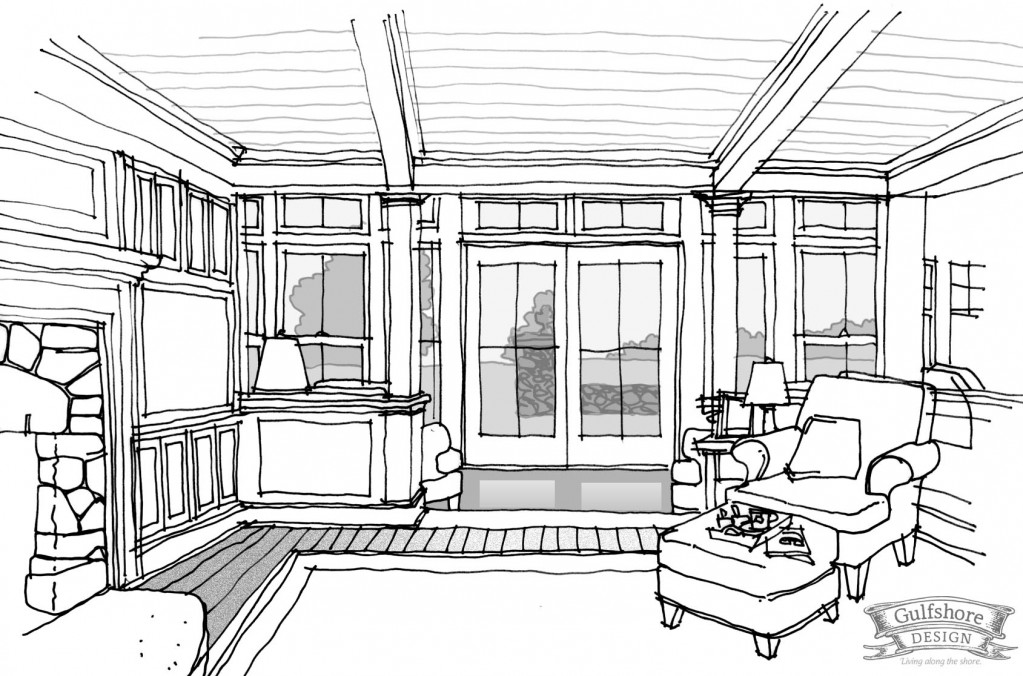 These are some rendering I produced for Nikki Manganello's development project, Maeves Way.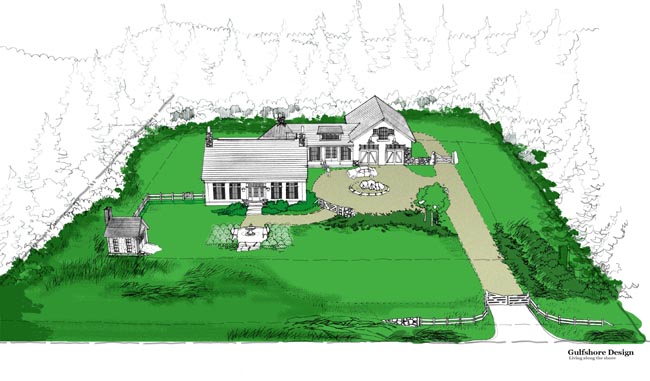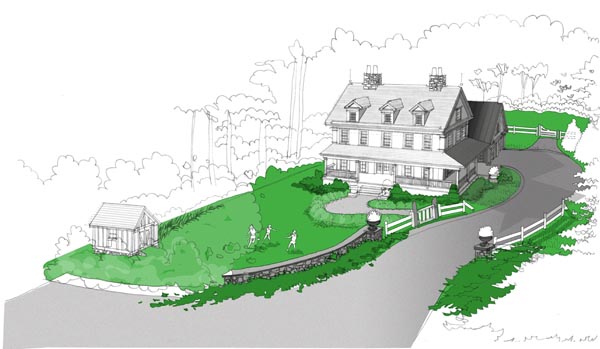 Keep in mind, these sketches were imaginary and had no corresponding floor plan. You will notice that they aren't quite thought out all the way as there are multiple style colliding together, that would resolved if design were brought forward. These sketches were produced in order to show people a level of "texture" and richness to the properties being development.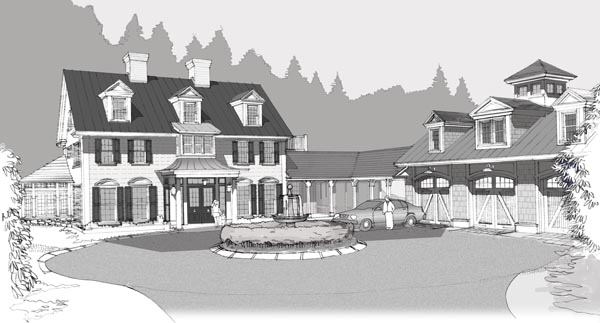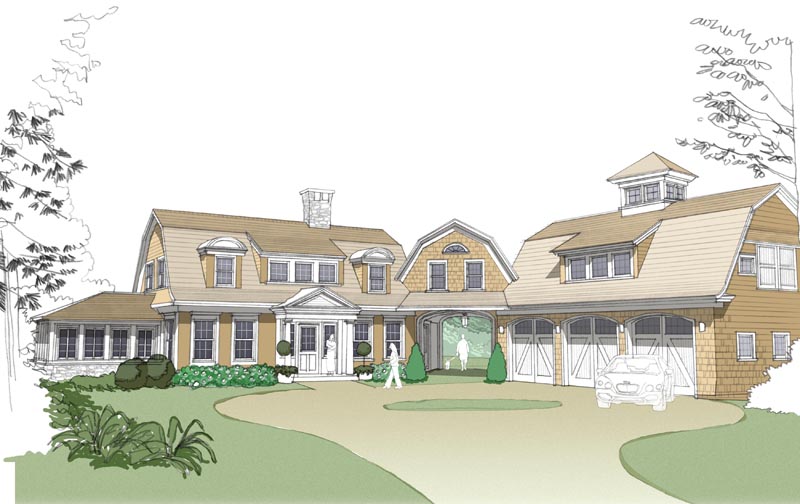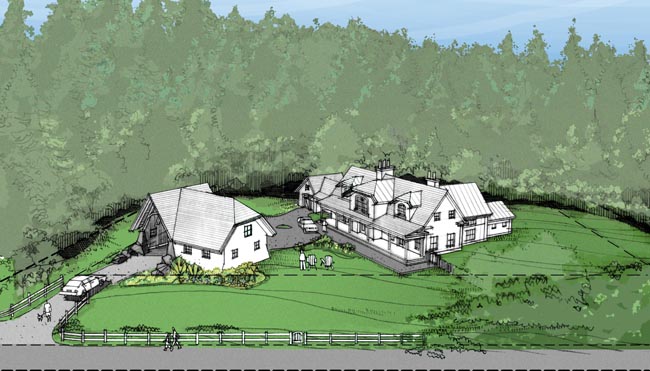 I'm going to try a keep a steady stream of renderings posted here. This is where you can see the style of the work I produce and ay find something helpful for your project. Here's a rendering I did about a year and half ago.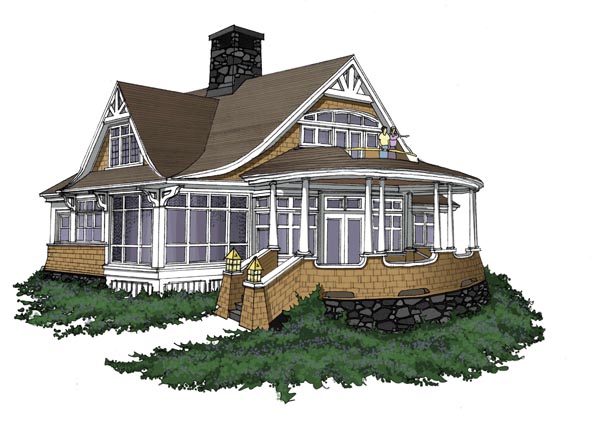 Here are two sketches I produced for summer cottage on Cobbosseecontee Lake. The owners couldn't decide if they wanted the cottage to light colored or dark.